Zimbabwe has been trying to mobilise resources to respond in the best way possible to the devastating social and economic effects of corona virus. The Zimbabwe COVID-19 resource tracker is a civil society initiative by ZIMCODD to keep track of all resources pledged, received and utilised by the Government of Zimbabwe in the COVID-19 response. ZIMCODD notes with concern that accountability for these resources is equally important as the resources themselves. This tracker has been developed to strengthen transparency and accountability by the Government on COVID-19 resources while empowering citizens with information to hold the Government to account on allocation and utilisation of COVID-19 resources. The tracker is updated on a daily basis to show pledges honoured, resources received and resources expended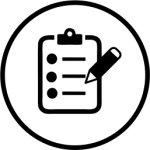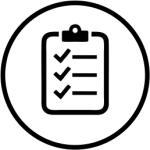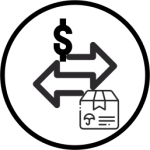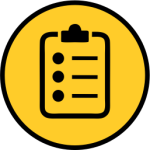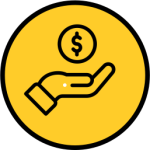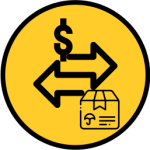 ---
Illustrated below are sources of the resources pledged, honoured and utilised, All other forms of contributions have been converted into monetary value. All currencies were converted to USD at Government of Zimbabwe inter-bank rate. Percentage (%) indicates resources utilized
---
GOVERNMENT OF ZIMBABWE
TREASURY US$38,172,000.0099%

SOCIAL SAFETY FUND US$24,000,000.0020%

DISASTER FUND US$4,850,288.000%

ZIMFUND US$1,087.00100%
EMBASSIES
CHINESE EMBASSY US$500,000.00 100%

SWEDISH EMBASSY US$25,000.00100%
DEVELOPMENT AGENCIES
GLOBAL FUND US$25,000,000.00 76%

EUROPEAN UNION US$45,000,000.0088%

THE US PRESIDENT'S EMERGENCY PLAN FOR AIDS RELIEF US$150,000.00 100%

UNITED NATIONS US$17,789,611.0050%

WORLD FOOD PROGRAMME US$5,250,000.00 100%

INTERNATIONAL COMMITTEE OF RED CROSS US$200,000.0090%

WORLD HEALTH OGANISATION US$40,000.00 100%

UNITED NATIONS DEVELOPMENT PROGRAM US$4,153,940.0060%

WORLD BANK US$7,000,000.00 32%

CHINESE FOUNDATION US$5,000,000.0070%

ANGEL OF HOPE FOUNDATION US$63,133.00100%

AMERICAN FRIENDS SERVICE COMMITTEE US$7,193.00 100%

USAID US$3,045,000.0065%

FAO US$1,000,000.000%

ILO US$20,000.000%
OTHER GOVERNMENTS
UNITED KINGDOM GOVERNMENT US$46,373,340.00 4%

UNITED STATES GOVERNMENT US$ 78,500,000.0048%

SWISS GOVERNMENT US$1,530,000.00 0%

CHINA (NANNING CITY) US$172,000.00 100%

INDIA US$400,000.00 100%

NAMIBIA US$157,465.00100%

CANADA US$2,938,020.00 0%

GERMANY US$1,180,000.000%

CHINA GVT (STATE OWNED COMPANIES) US$55,000.00 100%

JAPAN US$15,300,000.000%
CORPORATES
HIGHER LIFE FOUNDATION US$6,925,000.00 9%

TONGAAT HULLET US$480,000.00 100%

AFRICAN MEDALLION US$5,000,000.00 100%

LOCAL PRIVATE COMPANIES US$1,620,000.00 100%

TRANSPORT ASSOCIATION OF ZIMBABWE US$472,000.00 0%

ARAB BANK FOR ECONOMIC DEVELOPMENT IN AFRICA US$10,000,000.00 25%

ECONET US$29,230.00100%

AFRICA DEVELOPMENT BANK US$13,700,000.00 8%

GAVI US$1,016,560.00100%

STANDARD CHARTERED GROUP US$444,000.00 0%

CBZ & SOLIDARITY TRUST ZIM US$330,000.0027%
CITIZEN INITIATIVES
GOFUNDME US$36,000.00 82%

OTHER INDIVIDUALS US$164,206.00100%
• In spite of the inflow of COVID-19 earmarked resources, the health sector has remained underfunded with limited testing capacity, shortage of PPEs, under resourced quarantine centres, underpaid and demotivated health professionals. Frontline workers and the majority of the citizens remain exposed to the risk of contracting the novel virus.
• Another issue of concern is the failure by the government to adequately cushion vulnerable households in the face of rising food insecurity levels due to the COVID-19 induced poverty.
• The lack of transparency and accountability in COVID-19 resource allocation and expenditure at both central and local government level is very worrying as it is intricately linked to systemic corruption which seem to thrive in disaster contexts.
• Criminalisation of anti-corruption activists is still a major issue of concern which interfere with citizens' role on oversight and demanding accountability on management of public resources such as COVID-19 funds.
---
RECOMMENDATIONS TO THE GOVERNMENT
• Resuscitate and reform the health sector by disbursing COVID-19 funds to address the capacity and infrastructure gaps in the health service delivery system.
• Urgently expedite the disbursement of COVID-19 cash relief funds to cushion the marginalised and vulnerable citizens who are hard hit by the devastating economic effects of COVID-19.
• Decisively deal with corruption, go beyond the rhetoric and enact the various commitment pledges the Executive has made towards a zero tolerance to corruption environment.
• Regularly publish online and in print media the COVID-19 funds received from all sources including a clear breakdown of allocations and disbursements.
• Urgently enact a fit for purpose whistle-blowers' protection legislation as a mechanism to enhance and promote reporting of economic related crimes.