The second wave of COVID-19 is hitting hard in the country with a spike in infection and death cases.
Zimbabwe like other countries, has continued to put in place measures to curtail the spread of COVID-19 and to avert the effects of the pandemic on the economy and its citizens. As such, from the 5th of January 2021, Zimbabwe entered into a 30-day level 4 lockdown, to curb the spread of the pandemic.
Zimbabwe continues to mobilise resources internally and externally to respond to the devastating socioeconomic effects of COVID-19 in the best way possible. Among other efforts, the government in the 2021 national budget has set aside ZWL7 billion to recruit more health personnel, procure PPEs, testing kits and sundries required in fighting COVID-19. The government has also budgeted ZWL3.5billion to cushion 500 000 vulnerable households whose beneficiaries comprise the informal sector, returning residents and children living in the streets.
Issue number 39 of the COVID-19 resources tracker is a ZIMCODD initiative to keep track of all resources pledged, received and utilised by the Government of Zimbabwe in response to the COVID-19 pandemic from March 2020 to date. The aim of the COVID-19 resources Tracker is to strengthen transparency and accountability by the government on COVID-19 resources while empowering citizens with information to hold the government to account on allocation and utilisation of COVID-19 resources. The tracker is updated on a weekly basis to show pledges honoured, resources received and resources expended.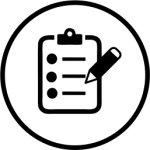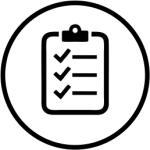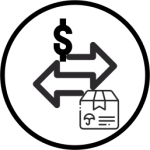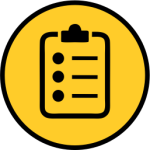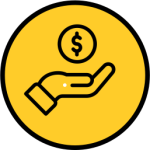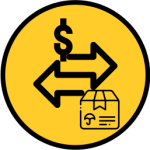 ---
Illustrated below are sources of the resources pledged, honoured and utilised, All other forms of contributions have been converted into monetary value. All currencies were converted to USD at Government of Zimbabwe inter-bank rate. Percentage (%) indicates resources utilized
---
GOVERNMENT OF ZIMBABWE
TREASURY US$38,172,000.0099%

SOCIAL SAFETY FUND US$24,000,000.0020%

DISASTER FUND US$4,850,288.000%

ZIMFUND US$1,087.00100%
EMBASSIES
CHINESE EMBASSY US$500,000.00 100%

SWEDISH EMBASSY US$25,000.00100%
DEVELOPMENT AGENCIES
GLOBAL FUND US$25,000,000.00 76%

EUROPEAN UNION US$45,000,000.0088%

THE US PRESIDENT'S EMERGENCY PLAN FOR AIDS RELIEF US$150,000.00 100%

UNITED NATIONS US$17,789,611.0050%

WORLD FOOD PROGRAMME US$5,250,000.00 100%

INTERNATIONAL COMMITTEE OF RED CROSS US$200,000.0090%

WORLD HEALTH OGANISATION US$40,000.00 100%

UNITED NATIONS DEVELOPMENT PROGRAM US$4,153,940.0060%

WORLD BANK US$7,000,000.00 32%

CHINESE FOUNDATION US$5,000,000.0070%

ANGEL OF HOPE FOUNDATION US$63,133.00100%

AMERICAN FRIENDS SERVICE COMMITTEE US$7,193.00 100%

USAID US$3,045,000.0065%

FAO US$1,000,000.000%

ILO US$20,000.000%
OTHER GOVERNMENTS
UNITED KINGDOM GOVERNMENT US$46,373,340.00 4%

UNITED STATES GOVERNMENT US$ 78,500,000.0048%

SWISS GOVERNMENT US$1,530,000.00 0%

CHINA (NANNING CITY) US$172,000.00 100%

INDIA US$400,000.00 100%

NAMIBIA US$157,465.00100%

CANADA US$2,938,020.00 0%

GERMANY US$1,180,000.000%

CHINA GVT (STATE OWNED COMPANIES) US$55,000.00 100%

JAPAN US$15,300,000.000%
CORPORATES
HIGHER LIFE FOUNDATION US$6,925,000.00 9%

TONGAAT HULLET US$480,000.00 100%

AFRICAN MEDALLION US$5,000,000.00 100%

LOCAL PRIVATE COMPANIES US$1,620,000.00 100%

TRANSPORT ASSOCIATION OF ZIMBABWE US$472,000.00 0%

ARAB BANK FOR ECONOMIC DEVELOPMENT IN AFRICA US$10,000,000.00 25%

ECONET US$29,230.00100%

AFRICA DEVELOPMENT BANK US$13,700,000.00 8%

GAVI US$1,016,560.00100%

STANDARD CHARTERED GROUP US$444,000.00 0%

CBZ & SOLIDARITY TRUST ZIM US$330,000.0027%
CITIZEN INITIATIVES
GOFUNDME US$36,000.00 82%

OTHER INDIVIDUALS US$164,206.00100%
• While government efforts to mobilise and allocate resources to respond to the global pandemic are commendable, the opaqueness around the distribution, expenditure and accountability of the same resources remains worrying.
• A growing concern has also been registered on the distribution of relief funds on partisan basis as it remains a major obstacle to just and equitable distribution of relief funds, stimulus packages and other interventions by the government.
• Worrisome to note is how the second wave lockdown overlooked the issue of saving livelihoods. There is no clear plan to cushion the informal sector which has been completely shut down and has not yet recovered from the effects of the first wave induced lockdown.
• While the COVID-19 pandemic in Zimbabwe is evolving against the backdrop of a difficult macro-economic environment, citizens bemoan the spiking COVID-19 infection and death rates vis-à-vis limited testing capacity, poor contact-tracing systems, lack of equipment to manage cases with severe symptoms in isolation and treatment centres and lack of PPE for frontline healthcare workers among other critical issues.
---
RECOMMENDATIONS TO THE GOVERNMENT
• The injection of more resources to fight the pandemic is vital in strengthening the ongoing response mechanism. As such, the government should improve fiscal transparency and implement accountable public procurement through parliamentary scrutiny and oversight of all COVID-19 relief funding. There is also need for a well thought out and devolved multi-stakeholder disaster response mechanism to ensure inclusivity.
• The government should allocate more resources towards social protection mechanisms and safety nets and put in place mechanisms to eliminate the opacity around funds distribution.
• Development of a clear database for the targeted vulnerable is critical while the development of a distribution matrix of all the disbursed relief funds to date is equally important.
• There is need for an urgent comprehensive response to address the gaps in the public health service delivery. The government should devise a clear strategy of how to deal with the spread and impact of the new COVID-19 strains to prevent an escalation. Of urgency is the need to avail more PPEs for frontline workers, improve testing capacity, increase bed capacity in treatment centres and critical equipment such as ventilators and high-flow nasal cannulas and oximeters among others in public institutions.